The Arenberg-Coimbra Group Prize for Erasmus Students
How to apply
The Arenberg-Coimbra Group Prize for Erasmus Students is awarded annually to a Master´s degree holder from a Coimbra Group University, in any academic discipline, who, having previously undertaken an Erasmus exchange with another Coimbra Group University has in the opinion of the selection committee best demonstrated the added value of that exchange to their Master degree work. The Prize awarded is of the value of €5,000.
Eligible candidates will have obtained their Master degree during the twelve months preceding the application submission deadline. Applications should be sent to the Coimbra Group representative of the candidate's university (see list of representatives below) at the latest by 30 November 2021.
The individual Coimbra Group Universities will forward their choice of candidate (a maximum of three candidates) to the Executive Board of the Coimbra Group by 31 January 2022. The selection committee´s decision to be established by the Executive Board will be communicated in April 2022 and the Prize awarding ceremony will take place at the General Assembly in Padova on 7-10 June 2022.
Below you will find the Regulations governing the Prize, a list of contact persons at individual Coimbra Group Universities, and the template to accompany the applications.
2022 Laureate of the Arenberg-Coimbra Group Prize for Erasmus Students
Award ceremony, 10 June 2022
The 2022 Arenberg-Coimbra Group Prize for Erasmus students was officially awarded to Marie Bakken (University of Bergen, Erasmus+ exchange at the University of Salamanca) at the Annual Conference that took place at the University of Padua from 7 to 10 June 2022.
A video message from the Duke of Arenberg and one of Marie Bakken were projected during the General Assembly.
Recommendation 2022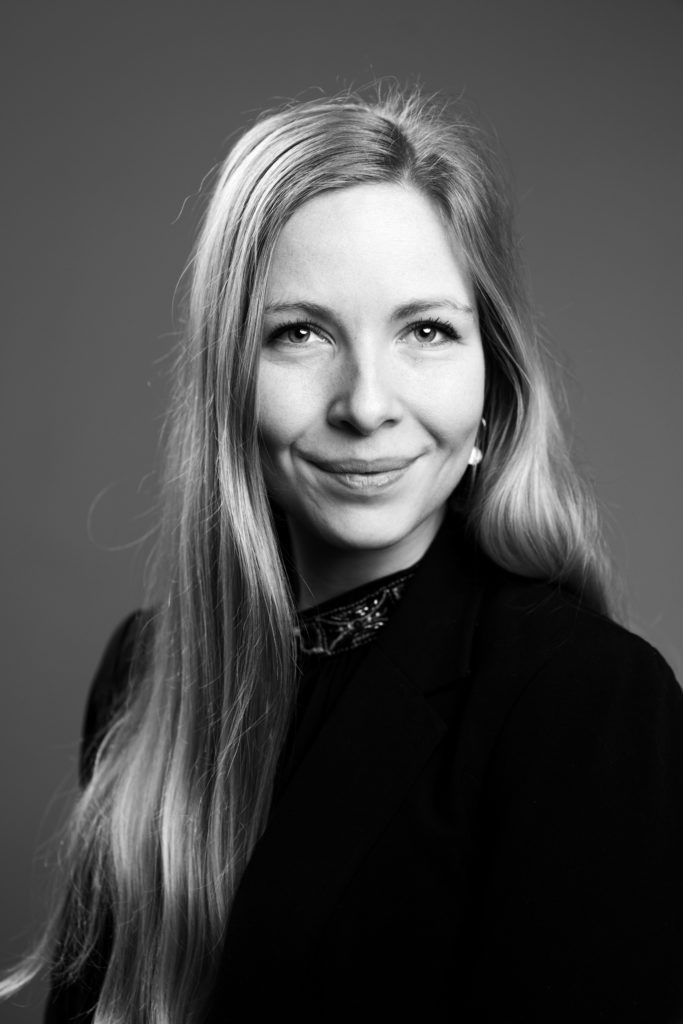 The 2022 Laureate is Ms Marie Bakken from the University of Bergen (Norway). While a final year Master student in Law, she spent a six-month Erasmus study period at the University of Salamanca (Spain). The new courses she attended there, and the vivid intellectual interactions entailed by such academic exchange, directly inspired her for the subject of her Master thesis which European dimension has been very much welcomed by the Prize selection committee.
"I am so grateful for this recognition, and this gives me even more motivation to keep working for the legal protection of human rights across Europe", Marie said when learning about her award. Of all the nominees, she made the most comprehensive and convincing case for the added value of the Erasmus experience. In her particular situation, this included for example actively engaging with the European Law Students' Association.
This year there have been nineteen nominations from fourteen Coimbra Group Universities in a wide array of disciplines. The other nominees were commended for providing other excellent examples of the impact an Erasmus mobility experience can have on one's academic journey.
The selection committee consisted of Professors Lenka Rovná from Charles University in Prague (chair), Cláudia Cavadas from the University of Coimbra, and Dorota Malec from the Jagiellonian University in Krakow. You can find their recommendation below:
---
2007-2022 Laureates' presentations and articles
2021 – Katharina Wenderott (Göttingen – Granada ) – Presentation on 29 June, online
2021 – Katharina Wenderott (article)
2020 – Maddalena Centanni (Leiden-Uppsala) – Presentation on 22 October, online
2020 – Maddalena Centanni (article)
Janeli Harjus (Tartu-Aarhus) – Presentation on 6 June 2019 in Cracovia
2019 – Janeli Harjus (article)
2018 – Arnab Dutta (Göttingen-Groningen) "Borderscapes and Student-Mobility in Continental Europe" (article)
Aura Nikkilä (Turku-Granada) – Presentation on 9 June 2017 in Edinburgh
2017 – Aura Nikkilä – Graphic novel (article)
Ting-jung Chen (Göttingen-Uppsala) – Presentation on 10 June 2016 in Poitiers
2016 – Ting-jung Chen – "Policies of the Foreign" (article)
Benjamin Van Soldt (Leiden-Aarhus) – Presentation on 27 May 2015 in Leiden
2015 – Benjamin van Soldt – Europe through Erasmus (article)
Steven Otterman (Göttingen-Groningen) – Presentation on 13 June 2014 in Groningen
2014 – Steven Otterman – Can European Citizens' Initiative address the EU's democratic deficit (article)
Juho Terrijärvi (Turku-Heidelberg) – Presentation on 23 May 2013 in Galway 
2013 – Juho Terrijärvi – "Validating Uncoordinated 51-like kinase as an oncological target" (article)
Julia Toth-Czifra(Budapest-Leiden) – Presentation on 30 May 2012 in Göttingen
2012 – Julia Toth-Czifra – "A Critical Edition of Kornél Esti" (article)
Francesco Lubian (Padova-Heidelberg) – Presentation on 26 May 2011 in Padova
2011 Francesco Lubian – "Prudentius' Dittochaeon: an outlook on its genre and structure" (article)
Alessandro de Bortolli (Padova-Bergen) – Presentation on 23 March 2010 in Brussels
2010 Alessandro De Bortoli – "Atrial Fibrillation" (article)
Markus Davidsen (Aarhus-Heidelberg) – Presentation on 4 June 2009 in Geneva
2009 Markus Davidsen – "New religions in cyberspace" (article)
2008 Sofia Lemmetyinen (Äbo-Louvain) – "Dialogue without Borders: Sant'Egidio Activities" (article)
Mila Oiva (Turku-Kraków) – Presentation on 2 June 2007 in Turku
2007 Mila Oiva – Building Alternative Identities (article)
---
Archives