Go back
Research Support Officers
Working Group
Chair: Ann Ryan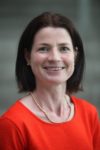 Dr Ann Ryan is Head of Research Development at NUI Galway. Ann leads the National Funding Research Support Team and is responsible also for the development and implementation of research-related policies and processes in NUI Galway. Currently (April 2018-March 2019), Ann is covering a maternity leave in the Office of the Registrar and Deputy President with a focus on academic planning and resource management. Ann is a member of the European Association of Research Managers and Administrators, the Irish Universities Association Research Officer Group and is the current Chair of the Coimbra Group Research Support Officers Working Group.
Vice-Chair: Adéla Jiroudkova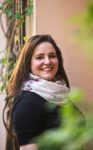 Adéla Jiroudkova studied Political Science at Charles University and her PhD focused on European Affairs. She decided to quit academic life and since 2014, her career has focused on academic career support and she serves as a Head of a newly established European Project Centre at Charles University (central level, rectorate). She is active within the framework of various international networks, as a representative of Charles University. She has been part of the expert group of Coimbra Group network on position paper towards the FP9. She is part of the HR Award and GDPR implementation group at her home university she is responsible also for the implementation of some research policies.
Focus of Working Group
Research is an integral pillar of activity within each of the Coimbra Group universities, and together with education and innovation, research is critical to solving, not only national and European challenges, but global challenges also. By its very nature, research is a collaborative activity, where the added-value of a close-knit network such as the Coimbra Group is immense. The considerable potential of multi-partner and inter-disciplinary approaches to research in addressing major societal and economic challenges underpins the strong rationale for greater and enhanced cooperation in research across member organisations. The Coimbra Group Research Support Officers Working Group brings together representatives from the Research Offices of each of the member universities. The Working Group focuses on sharing of best practice of research management and research support, training on research-related programmes and policies, enhancing collaboration in research projects, exchanging information, and in informing and influencing policy debate on research-related matters and EU funding programmes, including Horizon 2020 and its successor.
Recent highlights
High Level Seminar for Research Policy on "Defining and measuring impact of research: an inter-disciplinary and inter-sectoral approach" (6-7 Dec. 2018, Venice)Participation to position papers on the mid-term review of Horizon 2020 European Research and Innovation Programme (11 Jan. 2017), the future Research and Innovation Programme – FP9 (10 Oct. 2017), response to "Lab-Fab-App
" report on post-H2020 Research & Innovation programme (Sept 2017), and contributed to the publication of joint statement on budget for R&I and education in FP9Training for members on How to work with Impact in H2020 Proposals (Dec 2015), Research Office structure and leadership skills (March 2016), How to
attract funding from the US (Sept 2017), How to organise a research support office (June 2017), and Learning about Data Management and Open Science (Oct 2017).Participation into "Tallinn Call for Action" by the Estonian EU Presidency, Stake
holders' meeting at DG EAC on "European Universities Networks" (Feb 2018), and Joint meeting with other major University Associations to discuss FP9 (Feb 2018).
Current/forthcoming activities
Develop position paper on "Mission-Oriented Research and Innovation in the European Union"Joint
working group meeting with SSH, LS, and STEM Working Groups on matters of common interestHigh Level Seminar for Research Policy on "Defining and measuring impa
ct of research: an inter-disciplinary and inter-sectoral approach" (6-7 Dec. 2018, Venice)
Contact person at the CG Office: Inge Knudsen (knudsen@coimbra-group.eu)