Research Support Officers
Working Group
Chair: Ann Ryan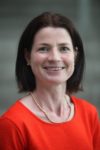 Dr Ann Ryan is responsible for External Engagement at NUI Galway.  A key aspect of the role is to facilitate the integration of St Angela's College, Sligo into NUI Galway by managing and coordinating the corporate, academic and administrative strands of the integration.  In addition, Ann is responsible for managing the contribution of Oifig an Runaí on matters related to the Irish language in the University, and for driving NUI Galway's policy engagement at a regional and national level in support of sustainable, balanced regional development.
Prior to her appointment as External Engagement Officer, Ann held the roles of Head of Academic Affairs and Policy and Head of Research Development in NUI Galway.  As Head of Academic Affairs and Policy, Ann was responsible for supporting academic planning and resource management and facilitating the review and development of academic policy and procedures.  As Head of Research Development, Ann lead the National Funding Research Support Function and was responsible for the development and implementation of research-related policies and processes.  Ann is a member of the NUI Galway Athena SWAN Self-Assessment Team, the European Association of Research Managers and Administrators and current Chair of the Coimbra Group Research Support Officers Working Group (2018-2021).
Interim Vice-Chair: Bevin McGeever
Dr Bevin McGeever was awarded a PhD in the Molecular and Cellular Basis of Infection by Imperial College London, funded by a Wellcome Trust Scholarship. She then transitioned to grant assessment management at the Royal Society before joining CBNI in University College Dublin in pre and post award H2020 project management. She now works in Trinity College Dublin in the Research Development Office H2020 pre-award team with a focus on ERC funding and strategy and engages with local, national and international policy relating to research and funding.
Prior to her role as Vice Chair of the CG Research Support Officers Working Group she has represented the Microbiology Society and Society for Applied Microbiology at the UK Houses of Parliament and Co-Chaired the Gordon Research Seminar: Microbial Adhesion and Signal Transduction 2017.
Vice-Chair: Adéla Jiroudkova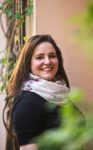 Adéla Jiroudkova studied Political Science at Charles University and her PhD focused on European Affairs. She decided to quit academic life and since 2014, her career has focused on academic career support and she serves as a Head of a newly established European Project Centre at Charles University (central level, rectorate). She is active within the framework of various international networks, as a representative of Charles University. She has been part of the expert group of Coimbra Group network on position paper towards the FP9. She is part of the HR Award and GDPR implementation group at her home university she is responsible also for the implementation of some research policies.
Focus of Working Group
Research is an integral pillar of activity within each of the Coimbra Group universities, and together with education and innovation, research is critical to solving, not only national and European challenges, but global challenges also. By its very nature, research is a collaborative activity, where the added-value of a close-knit network such as the Coimbra Group is immense. The considerable potential of multi-partner and inter-disciplinary approaches to research in addressing major societal and economic challenges underpins the strong rationale for greater and enhanced cooperation in research across member organisations. The Coimbra Group Research Support Officers Working Group brings together representatives from the Research Offices of each of the member universities. The Working Group focuses on sharing of best practice of research management and research support, training on research-related programmes and policies, enhancing collaboration in research projects, exchanging information, and in informing and influencing policy debate on research-related matters and EU funding programmes, including Horizon 2020 and its successor.
Recent highlights
Contributions to Research Policy Seminar
Research Impact, defining and measuring the impact of research (Dec 2018, Venice)
Participation to Position papers
Mid-term review of Horizon 2020 European Research & Innovation Programme Jan 2017)
Response to "Lab-Fab-App" report on post-H2020 Research & Innovation programme (Sept 2017)
On the future Research and Innovation Programme – FP9 (Oct 2017)
Training and broadening perspective/understanding
Learning about Data Management and Open Science (Oct 2017)
Measuring and capturing research outputs – sharing of approach and best practice (June 2018)
Evolving Horizon Europe Landscape; Inter-disciplinarity and the integration of SSH research in Horizon Europe (Sept 2018)
Current/forthcoming activities
Identify best practice in Research Support Structures and Research Support Practices
Widening Participation – challenges and opportunities
Contribution to European Commission on Shaping Horizon Europe Consultation
Inform and shape dialogue on research impact
Contact person at the CG Office: Inge Knudsen (knudsen@coimbra-group.eu)