Research Support Officers
Working Group
Chair: Ann Ryan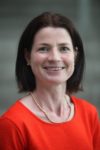 Dr Ann Ryan is Director of Strategic Development in the College of Science and Engineering, NUI Galway.  The College is an exciting and inter-disciplinary blend of research, education and innovation across the full range of science and engineering areas.  Ann is responsible for strategic planning and strategy implementation in the College of Science and Engineering.  In this role, she provides leadership, direction and coordination to the College administrative function, as well as supports the College Executive in defining integrated strategic objectives for the College and facilitating the implementation of these objectives through an effective strategic planning and implementation process.
Prior to this appointment, Ann held the roles of External Engagement Officer, Head of Academic Affairs and Policy and Head of Research Development in NUI Galway.  As External Engagement Officer, Ann managed a national higher education sector integration project between NUI Galway and St Angela's College, Sligo.  As Head of Academic Affairs and Policy, Ann was responsible for supporting academic policy development, academic planning and resource management.  As Head of Research Development, Ann led the National Funding Research Support Function and was responsible for the development and implementation of research-related policies and processes.  Ann is the current Chair of the Coimbra Group Research Support Officers Working Group (2018-2021).
Interim Vice-Chair: Bevin McGeever
Dr Bevin McGeever was awarded a PhD in the Molecular and Cellular Basis of Infection by Imperial College London, funded by a Wellcome Trust Scholarship. She then transitioned to grant assessment management at the Royal Society before joining CBNI in University College Dublin in pre and post award H2020 project management. She now works in Trinity College Dublin in the Research Development Office H2020 pre-award team with a focus on ERC funding and strategy and engages with local, national and international policy relating to research and funding.
Prior to her role as Vice Chair of the CG Research Support Officers Working Group she has represented the Microbiology Society and Society for Applied Microbiology at the UK Houses of Parliament and Co-Chaired the Gordon Research Seminar: Microbial Adhesion and Signal Transduction 2017.
Vice-Chair: Adéla Jiroudkova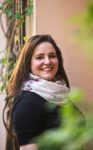 Adéla Jiroudkova studied Political Science at Charles University and her PhD focused on European Affairs. She decided to quit academic life and since 2014, her career has focused on academic career support and she serves as a Head of a newly established European Project Centre at Charles University (central level, rectorate). She is active within the framework of various international networks, as a representative of Charles University. She has been part of the expert group of Coimbra Group network on position paper towards the FP9. She is part of the HR Award and GDPR implementation group at her home university she is responsible also for the implementation of some research policies.
Focus of Working Group
Research is an integral priority enshrined within the institutional strategies of each member of the Coimbra Group.  Together with education and innovation, research is critical to addressing, not only national and European challenges, but global challenges also.  By its very nature, research is a cross-cutting collaborative activity and the Coimbra Group provides a unique and valuable forum to its Members to influence European research and innovation policy and to share and develop best practice in research support through the mutual exchange of ideas and experience.  The Coimbra Group Research Support Officers Group brings together representatives from the Research Offices of each of the Member Universities.  Since its establishment in 2015, the membership of the Research Support Officers Group has grown and now comprises 60 members from across the Network.
The defined objectives of the Group are to seek to:
1. Facilitate enhanced communication across its Members;
2. Share best practice and experience in the organization of research management and support structures;
3. Share best practice and experience regarding evolving research policy (e.g., Research Impact, Open Science);
4. Promote knowledge exchange through the exchange/hosting of research support staff;
5. Facilitate enhanced awareness among University Technology Transfer Offices of emerging relevant funding opportunities and policies;
6. Synergise with other Coimbra Group Working Groups to add value and support the objectives of other Working Groups as they relate to Research and Innovation;
7. Support the Executive Board to shape research policy in the development of position papers to European Research Policy and through increased interaction with similar networks and national stakeholders for joint advocacy purposes.
Recent highlights
Research Advocacy and Research Policy
Representation of the Coimbra Group at the EC Stakeholder Consultation on Shaping How Horizon Europe is implemented (Brussels, January 2020).
Research Policy and Sharing of Best Practice
Working Group meeting (February 2019, Brussels) on Increasing awareness of the Evolving Horizon Europe Landscape; Sharing perspectives on the themes and feedback arising from the Stakeholder Consultation on Shaping How Horizon Europe is Implemented; Sharing best practices and increasing awareness of emerging policies around Open Science and Open Access (informed by a presentation from Ms Annette Bjornsson, DG Research and Innovation, Open Science Policy Coordination and Development); Refreshing the Research Support Officers Work Plan 2019-2021; Sharing best practice and evolving practices on Research Impact as drawn from the Coimbra Group High-level Seminar on Research Impact in San Servolo.
Sharing Best Practice and Initiatives with other Coimbra Group Working Groups
Working Group meeting (June 2019, Krakow) on Sharing best practice on Research Office support structures; Increasing awareness and understanding of funding mechanisms for Research Office collaboration in the context of Building Relationships for Widening Agenda; Overcoming challenges and sharing best practice on Widening Participation in Horizon 2020 and Horizon Europe with specific input from Coimbra Group members of Widening Countries; Inter-working Group initiatives with SSH, LS, Heritage and STEM Working Groups.
Promoting Knowledge Exchange and Synergising other Coimbra Group Working Groups
Working Group meeting (September 2019, Cologne) on Sharing opportunities for Research Office and staff exchange support; Sharing findings from the Report on Research Administration Around the World; Sharing best practice on identifying funding opportunities and collaborators; Supporting and complementing the objectives of other working groups, with input from the Coimbra Group Heritage Working Group.
Supporting the Objectives of other Working Groups as they relate to Research and Innovation
Representation of the Coimbra Group at the UNICA 'Shaping Research Policy' Symposium (November 2019, Edinburgh). In her presentation, the Chair reflected on perspectives on defining the impact of research and developing a culture of research impact drawn from the Coimbra Group High-level Seminar on Research Impact in San Servolo.
Current/forthcoming activities
Continue to seek opportunities to harness synergies with other Coimbra Group Working Groups and with other Networks
Share information on Horizon Europe and related developments as they become available and input into consultation processes
Share best practice on evolving Open Science/Plan S/Data Management Policy
Share best practice and experience related to Research Integrity and Research Ethics
Discuss outcomes of Global Research Administration as a Profession (RAAAP)
Contact person at the CG Office: Emmanuelle Gardan (gardan@coimbra-group.eu)