Go back
Latin America
Working Group
Chair: Soledad Garcia Ferrari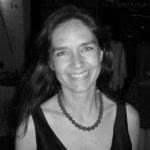 Dr Soledad Garcia Ferrari is a Senior Lecturer at ESALA University of Edinburgh. Professionally qualified in Architecture and Urbanism in Uruguay, her research focuses on current processes of urban development and regeneration in Latin America and Europe. She was awarded her PhD in Urban Studies in 2007 at the School of the Built Environment Heriot-Watt University. Soledad has extensive expertise on research in recent planning strategies in Medellin and is currently leading Medellin Urban Innovation project awarded by British Council. She taught in the Faculty of Architecture in Montevideo, the University of Seville and was invited speaker to the School of Architecture, CEU in Madrid. She is currently University of Edinburgh Dean Latin America and Director of Edinburgh University Centre for Contemporary Latin American Studies.
Focus of Working Group 
One of the main purposes of the LA WG is to increase the relevance of the CG in the EU-LAC cooperation, analyzing the new trends and informing the CG universities about the new opportunities.
Being conscious of the specificities of LA Higher Education institutions, the LA WG is convinced that the way to proceed is to reinforce its cooperation with relevant networks in LA. Currently, CG is a partner of and develops activities with the Coimbra Group of Brazilian Universities (CGBU), Association of Universities of the Montevideo Group (AUGM) and Union of Latin America and Caribe Universities (UDUAL), thus covering the South American Continent.
Recent highlights
BEaDOC | Brazil-Europe Doctoral and Research Programme.
Online platform to promote the exchange of European and Brazilian PhD students and researchers by announcing the CG and CGBU mobility offers, reinforcing the existing cooperation and promoting new opportunities
CG-AUGM Summer/Winter Schools aiming to gather CG and AUGM students and scholars around a common interest topic
CG – UDUAL joint meeting in Mexico City, March 2018.
Current/forthcoming activities
CG-AUGM Summer School: Smart and Inclusive Cities, University of Edinburgh, July 1-4
The aim of this summer school is to review, discuss and propose means to achieve more inclusive, equal, sustainable and safe cities. Participants: Academics from AUGM and the Coimbra Group. Open to postgraduate students on both taught and research-led programmes.https://www.ed.ac.uk/literatures-languages-cultures/contemporary-latin-american-studies/events/summer-school
Mapping the research projects in CG and UDUAL universities in the areas of Prevention of Natural Disasters, Management of Natural Resources, Migration, Gender and Violence and Local Development.
Evaluation of the second phase of the BEaDOC programme
Thematic seminar with Félix García Lausín from SEGIB in Salamanca, May 30.
Working Group members' portfolio and Universities' strategy for Latin America
CGLA Working Papers Series

Contact person at the CG Office: Catarina Moleiro (moleiro@coimbra-group.eu)