Heritage
Working Group
Chair: Bernadette Biedermann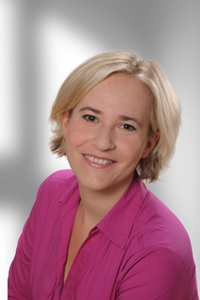 Bernadette Biedermann (Mag. Dr. phil.) studied museology and art history at the University of Graz. She currently works as museologist, curator and researcher at the University Museums of the University of Graz. She is Deputy Head of University Museums of the University of Graz. Her research focuses are: theoretical museology, object-based research, museum documentation, museum communication and forms of museum presentation; she is co-editor of the journal "Curiositas".
Vice-Chair: Jeremy Upton
Jeremy Upton is the Director of Library and University Collections at the University of Edinburgh, a post he took up in 2015. His remit covers library and museum collections including the world renowned musical instrument collection held at St Cecilia's Hall. Jeremy started his professional library career as a music librarian before moving in to general University Library Management. Prior to working in Edinburgh, he was Deputy Director of the library at the University of St Andrews.
Focus of Working Group

The Heritage Working Group provides a space for all people working with cultural heritage, professional staff and researchers, to come together, to share ideas and to understand what the role of is, and what opportunities are provided by cultural heritage in universities. We have developed our work plan so that it focusses on fostering collaboration and asks questions about the issues of important to cultural heritage practitioners in universities.
Our work plan is divided into five main areas:
Cultural heritage and the University.
Conservation.
Shared Collections.
Joint projects and grant opportunities.
Promotion, networking and outreach.
We recognise that the Coimbra Heritage Working Group operates in a heritage space with is very large, complex and at times confusing. We are increasingly putting our efforts into understanding what we can contribute to the European cultural heritage space, where it makes sense for us to take a lead and where it makes more sense for us to partner with others. The creation of the European University alliances has provided us with opportunities to collaborate with a new set of networks with a strong interest in culture.
Priorities for 2022-2025
Publication of the outputs from our Seminar series on cultural heritage and the University.
Sharing knowledge of managing and working with our built heritage.
Developing the Coimbra Group Collections Platform so it can become a useful tool allowing the sharing of collection information and the creation of new connections.
Support the development of Heritage focussed grant proposals.
Strengthening the network.
Recent highlights
Joint conference with the Development Cooperation Working Group, 24th – 25th June 2022, Colonised objects and bodies in Europe.
Joint meeting with the Universeum network to discuss collaborative working, May 2022.
Engagement with the UnaMuseums project to explore possibility of project around the Coimbra Collections Platform.
New membership of the Coimbra Heritage Working Group.
storytelling and exhibitions online.
Ongoing/forthcoming activities
2022 – 2023
Publication of papers from our Seminar series via the University of Graz, December 2022.
Outputs from the Colonised objects conference.
Sharing of case studies focussed on University building conservation, June 2023.
Joint activity with the UnaMuseums project to further develop the Coimbra Collections Platform, potential project start date, August 2022.
Meeting focussed on heritage related grant opportunities, November 2022.
2023 – 2025
Further publications in our Seminar Series
Consideration of further activities in the areas of decolonisation of collections
Establish more formal links with relevant European cultural heritage networks such as Universeum.
On-going development of the Coimbra Collections.
Contact person at the CG Office: Emmanuelle Gardan (gardan@coimbra-group.eu)