Employability
Working Group
Chair: Sergi Martínez-Rigol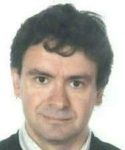 Sergi Martínez Rigol is since 2015 the Director of International and Students Service Area at the University of Barcelona, a position from which he is responsible for coordinating and leading the strategic issue of employability.  Previously, he has been the Rector's Delegate for International Projects and Summer Activities (2009-2011). He received a PhD in Geography in 2000, and since then he teaches as an adjunct lecturer at the Department of Geography.
Vice-Chair: Janne Loikkanen
Janne Loikkanen works in Career Services for two universities (Turku and Åbo) as planning officer and career councelor. His work's main focus is in student employability, which includes e.g. sending students to internships, student career counceling and overall strategic planning of career activities in a Career Services team. He holds a Master in Social Sciences and a bachelor's degree in Service Management.
Focus of Working Group

There is increased concern in European universities – also expressed by stakeholders – that graduates should be well prepared for a rapidly changing and evolving society and employment market. Growing emphasis on the generic and entrepreneurial competences and lifelong learning abilities required of the highly qualified critical citizen of the 21st century have led our universities to include programmes for the acquisition of these skills during and alongside degree programmes in all three cycles. The global nature of our society underlines the added value of international network cooperation in this area of university activity, avoiding narrow calls to respond short-term needs and responding to the deeper educational mission of our universities.
Recent highlights
Report on Humanities & Social Science Students employability. This report was compiled to support employability and career development of Humanities & Social Science Students. It is a joint publication that sets some context for higher education careers support and shares a collection of case studies from 11 member universities. The report is a useful means to exchange professional practices and to inform academic colleagues of the support available.
Coimbra Employability Staff Training Week. The organization of an annual Staff Training Week for career services staff of member universities aims to allow the staff of career services to acquire knowledge or specific know-how from experiences and good practices abroad as well as practical skills relevant to their current job and their professional development. After the first two experiences, Pavia 2016 and Krakow 2018, the third will take place in Groningen in fall 2019. Organized in collaboration with the Doctoral Studies WG, it will deal with the doctoral students' employability.
Current/forthcoming activities
Alumni Mentoring Program. We are building an international joint mentoring program that connects Coimbra Group universities' graduates (alumni with at least a few years of work experience after graduation) with current students. It will consist of on-line meetings between one mentor and a small group of students. The meetings will be conducted by mentors with the help of career services professionals. Student groups from several CG universities will be formed matching the expertise of the mentor and interests of the students.
University Career Centre Model. The group has started a process of collecting information among all the members through a questionnaire regarding the organization of career services, the services that they provide and their structure. The aim is to have a map/catalog of the various careers services and develop a model of university career service.
Contact person at the CG Office: Catarina Moleiro (moleiro@coimbra-group.eu)