Employability
Working Group
Chair: Sergi Martínez-Rigol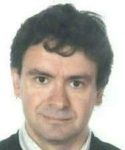 Sergi Martínez Rigol is since 2015 the Director of International and Students Service Area at the University of Barcelona, a position from which he is responsible for coordinating and leading the strategic issue of employability.  Previously, he has been the Rector's Delegate for International Projects and Summer Activities (2009-2011). He received a PhD in Geography in 2000, and since then he teaches as an adjunct lecturer at the Department of Geography.
Vice-Chair: Diana Chihaia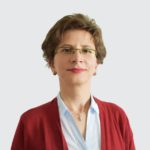 Diana is coordinating the Department for Student Services and Alumni Affairs (DSSA) in Alexandru Ioan Cuza University of Iasi, Romania. Beside coordinating the activity of this department, she is involved in the development of University's collaboration with business environment, in research studies on graduates' professional path, and in the development of projects and activities for UAIC's students, graduates and potential students. She is also specialised in collaborative learning in virtual environment and curriculum development for supporting initial and in-service training for students and teachers on using ICT in education.
.
Focus of Working Group

The labour market is in a state of constant change, new professions arise and new forms of work evolve. Universities must increasingly respond to this change by monitoring their training programs to meet the challenges in society of today. Enhancing students' employability should be one of the core issues of any higher education institution's curriculum. In this context, the collaboration and exchange of experiences within the framework of the Coimbra Group must allow:
To increase recognition and visibility of employability and Career Services inside member universities, and to support the EB in possible contributions of the CG to European policy-making regarding employability and career guidance.
To set up projects to improve the organization and efficiency of Career Services and the way in which the services are delivered.
To initiate actions for improving the way in which our students face the challenge of global labour market insertion of the 21st century.
Recent highlights
Alumni Mentoring Program A pilot programme of this new activity happened during winter 2019-2020. We chose international-minded alumni from several CG universities to have a series of mentoring webinars to a small group of students interested of and in the future probably capable of working in the same field. Pilot webinars were organized late 2019 and early 2020. With good experience from the pilots we expect to continue this activity and make it available to a wider audience.
Coimbra Employability Staff Training Week. The organization of an annual Staff Training Week for Career Services staff of member universities aims to allow the staff of Career Services to acquire knowledge or specific know-how from experiences and good practices abroad as well as practical skills relevant to their current job and their professional development. After the first two experiences, Pavia 2016 and Krakow 2018, the third was to take place in Groningen spring 2020. Due to current world situation the event is postponed to yet unknown time. Organized in collaboration with the Doctoral Studies WG, it will deal with employability issues of doctoral students.
Ongoing/forthcoming activities
Future Scenarios We are aiming to find common ground among members to highlight the importance of Career Services field and particularly employability in many ways challenging times that we are facing. Our idea is to develop visions by combining our knowledge and experience from the viewpoints of career professionals, employers and students. We will be sharing our expertise on future challenges in the Career Services' field and brainstorm some possible scenarios. We expect to be able to present something of this work in 2021 annual meeting.
Joint Workshop: Embedding Employability into Curricula
We are very much expecting this well-organized event in Durham to happen as soon as it is in new world situation possible. Core issue is to join forces with Education Innovation WG to investigate together in versatile way what are the best ways to embed employability into university curricula and how to change structures to make that widely feasible. The event was originally scheduled to the end of March 2020, but is now postponed to yet unknown point of time.
Contact person at the CG Office: Catarina Moleiro (moleiro@coimbra-group.eu)