Education Innovation
Working Group
Chair: Nicoleta Laura Popa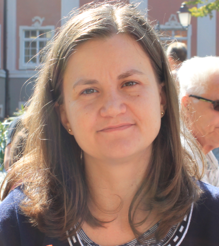 Dr. Nicoleta Laura Popa is professor of educational sciences and vice-dean for scientific research and international relations of the Faculty of Psychology and Education Sciences, Alexandru Ioan Cuza University of Iasi in Romania. Her research interests and expertise cover intercultural education, mobility and migration, educational assessment and evaluation, gifted education. She has held teaching and research fellowships in several European universities, with activities connected to the theme of education and transnational migration. She coordinates the Research Center in Educational Sciences and is a member of the Research Laboratory for Studies on Intercultural Relations, Migration and Education. She has been a member of the Education Innovation Working Group (Coimbra Group) since 2016.
Vice-Chair: François Lecellier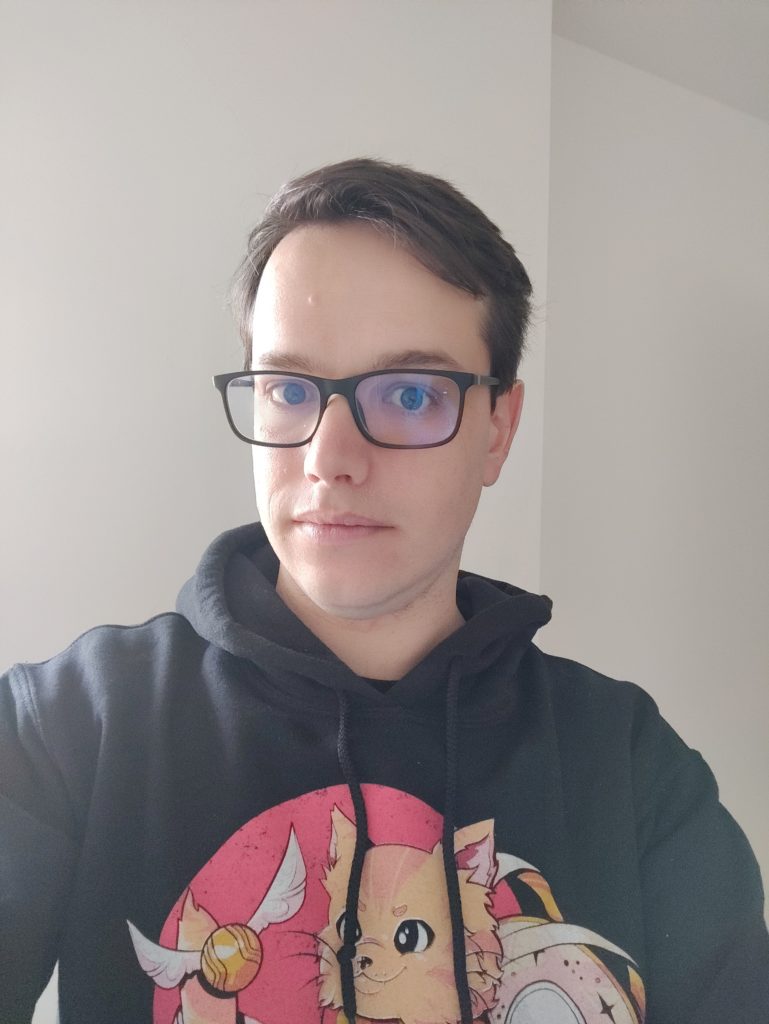 François Lecellier is associate professor in Computer Science at the Institute of Technology of the University of Poitiers in France. His research interests are focused on image, videos and data processing and clustering. He also works in the field of Learning Analytics in the program Elans to allow a "tailor-made" follow-up, essential to better accompany students' learning trajectories. He is also chair of Coda project regarding links between high schools and universities. In pedagogy, he works on gamification and use of video games to enhance students' engagement.
Focus of Working Group
The potential offered by the educational research, the intensive application of technology and other innovative tools for engaging students into their learning process, the widening of access and participation to higher education, as well as the use of relevant resources outside the boundaries of Academia, all point to the central importance of a Working Group dedicated to Education Innovation in its many different forms in the pursuit of enhanced teaching and learning.
Considering research and practice advancements in Coimbra Group Universities, as well as recent developments in teaching and learning in higher education (e.g., the rapid integration of technology as a response to pandemic and post-pandemic challenges, including the emerging use of artificial intelligence; the expansion of transnational teaching and learning within and beyond European Alliances etc.), the expected outcomes of the work conducted by members of Education Innovation Working Group cover:
Broader cooperation among Coimbra Group Universities in education innovation, leading to joint educational research and the implementation of proven innovative approaches to teaching and learning for the benefit of the specific academic setting;
Exchange of experiences, best practice and programmes in Coimbra Group Universities;
Analysis and use of opportunities for the enhancement of teaching and learning provided by technologies (on-line transnational programmes, blended learning, etc.), especially in collaborative approaches for Coimbra Group universities;
Participation in joint European academic cooperation and research projects in the field of education innovation and the use of new technologies;
Contribution to the production of policy documents, organization of seminars or other events in the field.
Priorities for 2023-2026
Exchange of knowledge and collaboration in projects regarding the following themes, which subgroups are working on:

Technology enhanced teaching and learning (learning analytics; artificial intelligence in higher education).

Learning spaces and learning environments.

Internationalisation at home and internationalisation of the curriculum (transnational teaching and learning, internationalisation in European University Alliances).

Continuous professional development.

Contribution to policy documents production (e.g., reports, white papers).
At least one webinar per year, with internal and external experts, on specific topics approached by thematic sub-groups.
Recent highlights
2021 Webinars in the series "Digitalization after Vaccination: what will remain in HE teaching and learning?": "Assessing E-Assessments – Experiences from within the Coimbra Group" (April 2021) and "Wikipedia in Academia? Examples from within the Coimbra Group" (June 2021). The webinars intended to question the future and the sustainability of the digital shift, experienced by universities across the world during the pandemic. The first webinar highlighted some of the questions raised by e-assessment (written or oral exams, proctored or non-proctored, multiple-choice or open book, equity issues etc.), as well as its pedagogical foundation. The second webinar was devoted to a debate on Wikipedia, which was for long regarded as a poorly reliable resource for academic purposes. Based on the rational that Wikipedia can play a substantial role in research, teaching and learning, the speakers argued for its responsible and informed use for academic purposes.
2022 The Walkabout Session at the Coimbra Group High-Level Seminar on Education Policy "From learning spaces to learning environments", organized at the University of Uppsala. EDU WG members contributed to the event with examples of innovative teaching and learning activities during the Walkabout Session which featured innovative use of learning spaces within the Coimbra Group network. The working group also proposed the creation of a collegial network on learning environments.
2023 Webinar on "Hybrid and Virtual Learning Spaces" at the Open Education Week, EDEN Network. The webinar built on the work conducted by members of the Education Innovation Working Group on innovative learning spaces. Hybrid and virtual learning spaces are increasingly planned, designed and evaluated for their rich instructional potential, especially in the context of transnational teaching and learning initiatives, but also as an effect of post-pandemic developments in higher education institutions.
2023 EDU WG Seminar on Learning Analytics. This seminar launches the work on Technology Enhanced Learning and Teaching through the scope of Learning Analytics. The strong increase of LMS usage in Higher Education due to the COVID crisis also increased the amount of data that are collected by those systems. With Learning Analytics, it is possible to analyse and to provide information to students and teachers on Intelligent Tutoring Systems for example. It also allows three levels of application, micro-level (ITS, individual engagement), meso-level (for the whole classroom and/or the whole university) and macro-level (for the whole educational system).
Ongoing/forthcoming activities
2023-2024
Meeting and Thematic EDU WG Seminar on Learning Analytics, April 2023, University of Poitiers.
Meeting, June 2023, University of Cologne, during CG General Assembly and Annual Conference. Preparing a proposal for the 2024 CG High-Level Policy Seminar on Education, on the provisional topic of "Artificial Intelligence in Higher Education".
Online meetings, November 2023 and March/April 2024, focused on brief reports on thematic activities and detailed plan for further development. Finalising the work plan for 2024-2026.
Meeting, June 2024, University of Turku/ Åbo, during CG General Assembly and Annual Conference.
2024-2025
Meeting and potential contribution to the CG High Level Policy Seminar on Education, November 2024 (topic and venue to be decided by the CG Executive Board).
Meeting and Thematic EDU WG seminar, March/April 2025 University of Durham. Provisional topic: "Digital understanding, knowledge, and competence".
Meeting during CG General Assembly and Annual Conference, June 2025.
2025-2026
Online meetings, November 2025 and March/April 2026, focused on brief reports on thematic activities and detailed plan for further development.
Meeting, June 2026, University of Granada, during CG General Assembly and Annual Conference.
Contact person at the CG Office: Catarina Moleiro (moleiro@coimbra-group.eu)