Development Cooperation
Working Group
Chair: Filippo Sartor
H
ead of the Latin America, Africa, Middle East and Western Balkans Unit of the University of Bologna. He graduated in Economics at the University of Trento and was awarded a Master degree in Education Planning at the Bocconi University. He has been working at the International Relations Department of the University of Bologna for 12 years. His main expertise is the management of HE international projects focusing on student mobility, joint degree development, internationalisation planning and university management with specific focus on cooperation with developing countries.
Vice-Chair: Sanja Boskovic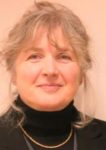 Associate Professor in language and civilization at the University of Poitiers, specialist in Serbo-Croatian, member of the MIMMOC EA3812 Research Group (Mémoire, Identité, Marginalité dans le Monde Contemporain) and coordinator of the European Center for Slavic Studies (CEES). She is the author of numerous papers and books on identity and cultural memory of the Southern Slavs.
Focus of Working Group

The global social responsibility of universities requires their active engagement with development issues and challenges. The Coimbra Group universities have a strong tradition in Development Studies and in Development Cooperation. The Coimbra Group aims to increase such engagements through the pooling of expertise and through the coordination of actions targeted towards a most effective response to major cooperation challenges and a fruitful relation with main the development agencies such as the EU and other international and national organizations. In addition, it aims to increase exchange and cooperation between its Development Studies Programmes, its Development Studies experts, identifying also common actions to support the cooperation with universities or other entities in different parts of the world.
Recent highlights
Project: Coimbra Group Summer School on European Multilingualism with the support of the programme Erasmus+ KA107, teachers from Coimbra Group universities organise at the partner universities from European Neighbourhood countries an intensive short programme on European Multilingualism and Cultural Mediation Studies with the aim of sharing innovative approaches to teaching and learning languages.
Organisation of a Joint intensive training event in Myanmar in March 2018. The aim was to support universities of Myanmar in strengthening Curriculum Development and Internationalisation practices. The training has been possible thanks to the financial support of Erasmus plus ICM funding for staff mobility. Staff of the universities of Granada, Bologna and Vilnius worked together to carry out the training.
Organisation of a Joint seminar on mobility with the Global South together with the WG Mobility and Latin America. The objective of this seminar was to highlight a variety of mobility and service learning / placement experiences, with a particular emphasis on non-traditional models for mobility and civic engagement towards developing countries. The seminar took place during the Coimbra Group General Assembly held in Edinburgh in 2017.
Current/forthcoming activities
Joint organisation with the Faculty of Philosophy at the University of Novi Sad (Serbia) of the first International Summer School on European Multilingualism that will take place at the University of Novi Sad (Serbia) from 7th to 14th July 2018 with the support of Erasmus plus ICM funding for mobility of teaching staff. The initiative involves staff of 5 CG universities
Joint organisation of a staff training/workshop on cooperation with Africa/African stereotypes to be organised during the 2019 Würzburg African festival
Implementation of a project database to collect relevant experiences of CG partner universities in the field of development and cooperation
Contact person at the CG Office: Anna Quici (quici@coimbra-group.eu)