Development Cooperation
Working Group
Chair: Julien Bobineau
Postdoc in Intercultural Business Communication at the University Jena (Germany). In 2017, Julien Bobineau finished his PhD thesis on Postcolonial Theory and colonial discourses in Belgium and in the Democratic Republic of Congo. His research interests include the intercultural history, literature, politics and arts of Francophone Africa as well as colonial memory, racism in Police institutions including racial profiling and anti-colonial movements in Europe.
Vice-Chair: Sanja Boskovic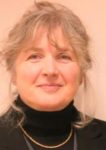 Associate Professor in language and civilization at the University of Poitiers, specialist in Serbo-Croatian, member of the MIMMOC EA3812 Research Group (Mémoire, Identité, Marginalité dans le Monde Contemporain) and coordinator of the European Center for Slavic Studies (CEES). She is the author of numerous papers and books on identity and cultural memory of the Southern Slavs.
Focus of Working Group

The global social responsibility of universities requires their active engagement with development issues and challenges. The Coimbra Group aims at increasing such engagements through the pooling of expertise and through the coordination of actions targeted towards an effective response to major cooperation challenges and a fruitful relation with the main development agencies, in primis the EU. The academic world plays an important role as promoter of a broad and solid approach to development cooperation, based on the issues of capacity building, the promotion of a global citizenship education and the implementation of a participative approach to research on and for development.
The activities of the Working Group Development Cooperation align with global and European policies in the sense that they refer to actual challenges in Development Cooperation, especially concerning the impact of Covid 19 and globalization on development, education and on migration in the Global South.
Priorities for 2022 – 2025
Increasing access to funding for development and cooperation across in the Global South.
Joint database of ongoing projects and partnerships in the Global South.
Development of joint training courses and education programs (e.g., Summer / Winter Schools) to contribute to the improvements of institutional capacities.
Sharing knowledge and experience on research for development, cooperation models and evaluation, including a critical review of the actions of the main international donors.
Investigation on the role of universities as agents of development, including the co-designing of experiences of higher education fostering ownership and human and institutional capacity building.
Recent highlights
Master programme in Peace & Conflict Studies.
International Summer School on European Multilingualism.
Joint conference project with Working Group Heritage: "Colonized Objects and Bodies in Europe: New challenges and new perspectives on the Decolonialization of Cultural Heritage".
Joint workshop with the University of Namibia (UNAM) and other universities from Sub-Saharan Africa on International Research Management.
Ongoing/forthcoming activities
Master programme in Peace & Conflict Studies: The Coimbra Group initiative in the field of Peace & Conflict Studies offers a scientific approach to analyze violent and nonviolent behaviors in order to understand better political conflict situations. Students are given the possibility to move between the participating universities by using the EU mobility program (AC131) in order to achieve specialist knowledge as well as to apperceive different approaches too. Students can thus explore different cultural backgrounds already during the university studies. The Coimbra Group universities taking part in the initiative on Peace & Conflict Studies benefit also their own links to partner universities in different world's regions and countries in Africa, Latin America and Asia. Thus, it opens diverse possibilities for students for internships and thesis research. The universities participating in the study programme are the following: University of Aarhus, University of Coimbra, University of Galway, University of Granada, University of Groningen, University of Jena, University of Poitiers, and Vilnius University. The CG Master Initiative in Peace and Conflict Studies Network is launching the first BIP coordinated by the three partners: Vilnius, Jena and Granada and set up at Vilnius University.
Joint conference project with Working Group Heritage on the decolonization of Museums, Cultural Heritage and its intercultural potential for Development Cooperation (June 2022): The research project on Colonized Objects and Bodies in Europe: New challenges and new perspectives on the Decolonialization of Cultural Heritage puts European Museums, Cultural Heritage institutions and Universities with their collections in the spotlight and aim to discuss questions about the decolonialization of Cultural Heritage in science, society, politics and museums.
Conference on European Universities' Cooperation with China: Exchange of recent experiences in cooperation with China and related policy changes.
Discussion and draft of a common declaration for the role of universities in development cooperation. Organization of a debate at the EU Parliament on the role of universities as development cooperation actors with relevant representatives of the Development Cooperation Committee of EU Parliament.
Contact person at the CG Office: Catarina Moleiro (moleiro@coimbra-group.eu)