Academic Exchange and Mobility
Working Group
Chair: Dorota Maciejowska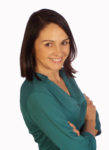 A graduate of the Jagiellonian University and the University of Economics in Krakow (postgraduate studies). Since January 2015, Head of the International Relations Office at the Jagiellonian University. Coordinates international cooperation and partnerships on university level with foreign higher education and research institutions, manages bilateral exchange programs and Erasmus + staff mobility, coordinates the SYLFF program, actively participates in several international and national science and education networks, including Coimbra Group, Utrecht Network, The Guild of European Research-Intensive Universities, SYLFF Network and IROs Forum. In 2016, holder of the US State Department scholarship as part of the EducationUSA Leadership Institute. Author of publications and presentations at conferences and seminars in the field of internationalization of higher education and management of scientific and educational mobility of students, PhD candidates and academic staff.
Vice-Chair: Tiziana Gatti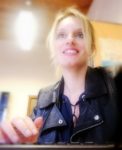 A graduate of Political Sciences of the University of Siena. Since November 2004 international mobility officer in the International Relations Division of the University of Siena. Gained experience in internationalization of higher education and mobility programs also through participation in numerous international trainings, including Erasmus Staff Training Weeks in Nijmegen, Brussels, Dublin and London, as well as international internships and projects (Erasmus Mundus Eranet project and Eranet Plus).
Focus of Working Group
AEM Working Group is focused on international exchange and mobility of students and staff. With a wealth of challenges to respond to (just to mention Covid-19, Brexit, refugees inclusion, more sustainable mobility solutions, virtual exchange and new mobility formats pioneered by European University alliances), the design and implementation of student and staff mobility require a collective, empathic and imaginative approach by participating institutions. The WG on one hand follows the EU policies, however its members consider them as driving force and try to introduce innovative approaches through their activities. Due to the variety of activities, the group, in order to be more effective, implements them in small focus groups.
The main tasks of the AEM are:
to increase level of academic exchange (students, scholars and administrative staff) amongst Coimbra Group universities;
to empower the CG members' capacity to keep collective cooperation with British universities and to share good practices in managing relationships with UK;
to support refugee students and scholars to continue their studies and work at partner institutions;
to exchange information on best practices and criticalities in the daily work of academic institutions dealing with mobility of students and staff;
to develop joint projects aimed at improving quality of mobility, assuring safety and security in mobility as well as implementation of new schemes and tools supporting mobility;
to advise the Coimbra Group Executive Board on possible actions to be taken to influence the development of European educational programmes with mobility components.
Priorities for 2022-2025
Enhancing and strengthening exchange of students and PhD students within CG Student Exchange Network.
Promoting more sustainable mobility of CG students and staff through a series of activities that raise their eco-awareness as well as participation at Green Deal – EURail Programme.
Monitoring exchange with UK universities after Brexit, and encouraging cooperation between UK and CG universities
Contributing to qualitative development of Erasmus + Programme through monitoring and reporting to European Commission.
Supporting development of new mobility formats that contribute to the advancement of European Degree Label.
Moreover, the AEM tends to raise visibility of the AEM WG activities all over Europe through participation in various conferences and seminars (e.g. EAIE, What's new in Brussels?, self-organized seminars and staff weeks).
Recent highlights:
Participation in the pilot of the Green Deal – EURail Programme.
Discussions on post-Brexit mobility and contribution to conference of UK Universities and Westminster Higher Education Forum on behalf of the CG Brexit Taskforce.
Intervention at European Commission on the implementation of Erasmus Without Paper.
Sharing good practice on new ways of assuring safe and efficient mobility basing on pandemic situation and number of refugees – UNISAFE project.
Organisation of CG Staff Week on Greening mobility of CG students and staff in May 2022.
Ongoing/forthcoming activities:
• Monitoring the ongoing exchange of Students within the CG SEN Programme as well as the exchange of students and staff with UK universities.
• Testing and sharing experience on Erasmus Without Paper progresses and adjustments.
• Planning new projects involving GC members on new mobility formats, including Blended Intensive Programmes.
Contact person at the CG Office: Catarina Moleiro (moleiro@coimbra-group.eu)