Academic Exchange and Mobility
Working Group
Chair: Dorota Maciejowska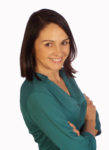 A graduate of the Jagiellonian University and the University of Economics in Krakow (postgraduate studies). Since January 2015, Head of the International Relations Office at the Jagiellonian University. Coordinates international cooperation and partnerships on university level with foreign higher education and research institutions, manages bilateral exchange programs and Erasmus + staff mobility, coordinates the SYLFF program, actively participates in several international and national science and education networks, including Coimbra Group, Utrecht Network, The Guild of European Research-Intensive Universities, SYLFF Network and IROs Forum. In 2016, holder of the US State Department scholarship as part of the EducationUSA Leadership Institute. Author of publications and presentations at conferences and seminars in the field of internationalization of higher education and management of scientific and educational mobility of students, PhD candidates and academic staff.
Vice-Chair: Tiziana Gatti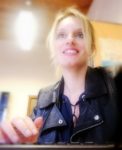 A graduate of Political Sciences of the University of Siena. Since November 2004 international mobility officer in the International Relations Division of the University of Siena. Gained experience in internationalization of higher education and mobility programs also through participation in numerous international trainings, including Erasmus Staff Training Weeks in Nijmegen, Brussels, Dublin and London, as well as international internships and projects (Erasmus Mundus Eranet project  and Eranet Plus).
Focus of Working Group 
AEM Working Group is focused on international exchange and mobility. With a wealth of challenges to respond to, the design and implementation of student and staff mobility require a collective, empathic and imaginative approach by participating institutions. The WG on one hand follows the EU policies, however its members consider them as driving force and try to introduce innovative approaches through their activities. Due to the variety of activities, the group, in order to be more effective, implements them in small focus groups. The main tasks of the AEM are:
to exchange experience among member institutions
to increase level of academic exchange (students, scholars and administrative staff) amongst Coimbra Group universities
to advise the Coimbra Group Executive Board on possible actions to be taken to influence the development of European educational programmes with mobility components
to develop joint projects aimed at improving quality of mobility, assuring safety and security in mobility as well as implementation of new schemes and tools supporting mobility
Recent highlights
Standardizing Safety Protocols for Mobility
The main activity of AEM Safety Protocols for Mobility Focus Group has released the Guidebook for Coimbra Group Universities on Safety Protocols for Mobility, to share ideas and best practice on procurement of safety and security in mobility and to standardize procedures and approaches on ensuring safety and security with respect to mobility within CG members.
The Guidebook aims to provide practical assistance to universities regarding establishment of safety protocols for mobility. Additional aims are the constitution of a network of experts, joint training activities and further projects related to procurement of safety and security for mobile students and staff.
Guidelines CG Safety Protocols for Mobility
Seminar on Erasmus+ KA107 hosted by the University of Padova, 25 November 2017
Very productive and intense seminar which triggered a good dialogue between CG, the National Agencies and other HEI attending the Erasmus+ Staff Training Week at University of Padova. The discussion focused on mapping the gaps in the EC guidelines for universities, ideas on organising capacity building activities/training events for common partners and the exchange of practice in working with partner countries as well as exchange of good/bad experience regarding cooperation with partner countries.
The seminars helped CG universities to deal with ICM through a comprehensive exchange of good practice and helped to identify problems to be tackled in the policy paper on Erasmus+ Programme.
Erasmus+ meets Let's Rethink – world café, November 22 – 23
On the occasion of 30th Anniversary of the Erasmus+ Programme a successful interactive workshop was held at Aarhus University. All AEM members were involved in knowledge sharing on the different topics around Erasmus+.
The initiative provided great reflection and planning of the future actions to be taken at mobility offices in the coming years. Document will be published at the webpage and can be of use to all CG member universities.
Current/forthcoming activities
A large number of the member universities participate in the Coimbra Group Student Exchange Network (SEN) which aims to promote and enhance an inner network exchange at all levels and academic disciplines.
Erasmus+ Virtual Exchange
Erasmus+ Virtual Exchange is a new flagship programme established by the European Commission in 2018, with the goal to expand the reach and scope of the Erasmus+ programme via Virtual Exchange (telecollaboration), that is: technology-enabled, sustained, people-to-people dialogues which use new media platforms  involving young people from Europe and the South Mediterranean.
Erasmus Without Paper (EWP) and Open Source University Alliance
The EWP consortium is composed of public institutions, higher education organisations, software developers and student data repositories.They all share a vision in which HEIs will be able to exchange student data and therefore the documents that are based on them effortlessly in a fully electronic way.
Open Source University Alliance is an initiative of several university networks that have joined forces for the successful roll out of a public repository of open source code and software. An alternative to working individually is for the HE community to share the source code of their applications, eliminating redundancy and letting their developers build on and adapt each other's work.
Contact person at the CG Office: Catarina Moleiro (moleiro@coimbra-group.eu)