Academic Exchange and Mobility
Working Group
Chair: Dorota Maciejowska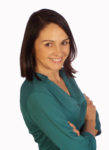 A graduate of the Jagiellonian University and the University of Economics in Krakow (postgraduate studies). Since January 2015, Head of the International Relations Office at the Jagiellonian University. Coordinates international cooperation and partnerships on university level with foreign higher education and research institutions, manages bilateral exchange programs and Erasmus + staff mobility, coordinates the SYLFF program, actively participates in several international and national science and education networks, including Coimbra Group, Utrecht Network, The Guild of European Research-Intensive Universities, SYLFF Network and IROs Forum. In 2016, holder of the US State Department scholarship as part of the EducationUSA Leadership Institute. Author of publications and presentations at conferences and seminars in the field of internationalization of higher education and management of scientific and educational mobility of students, PhD candidates and academic staff.
Vice-Chair: Tiziana Gatti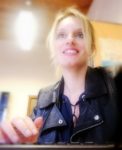 A graduate of Political Sciences of the University of Siena. Since November 2004 international mobility officer in the International Relations Division of the University of Siena. Gained experience in internationalization of higher education and mobility programs also through participation in numerous international trainings, including Erasmus Staff Training Weeks in Nijmegen, Brussels, Dublin and London, as well as international internships and projects (Erasmus Mundus Eranet project and Eranet Plus).
Focus of Working Group
Taking into consideration the exceptional situation and its strong impact on mobility, the AEM WG is particularly obliged to revise number of activities to be realized in the upcoming future. Our focus will be to prevent students and staff from being discouraged from mobility but at the same time we have to bear in mind the new conditions for implementing this exchange. We should elaborate new form of promoting the mobility and we should think about formats of this mobility (including virtual mobility and blended mobility), as well as assuring the maximum possible of safety precautions to all mobile participants. We should also keep the track of "greener mobility" which can be a great solution especially in times when on one hand the sustainable development is urgent and on the other the prices of flight tickets can raise dramatically due to covid-19. The Eurail offer of promoting travels by trains in combination with the Erasmus+ programme can be the first stimulating step.
A university cannot exist without the continuous movement of scholarly ideas. At the core of academic life, a main facet of this movement is academic mobility. The AEM Working Group is focused on international exchange and mobility of students and staff. With a wealth of challenges to respond to, the design and implementation of student and staff mobility require a collective, empathic and imaginative approach by participating institutions. The WG on one hand follows the EU policies, however its members consider them as driving force and try to introduce innovative approaches through their activities. Due to the variety of activities, the group, in order to be more effective, implements them in small focus groups. The main tasks of the AEM WG are:
to increase (currently to maintain previously reached) level of academic exchange (students, scholars and administrative staff) amongst Coimbra Group universities;
to empower the CG members' capacity to keep collective cooperation with UK universities and to share good practices in managing relationships after Brexit;
to exchange experience among member institutions;
to develop joint projects aimed at improving quality of mobility, assuring safety and security in mobility as well as implementation of new schemes and tools supporting mobility;
to advise the Coimbra Group Executive Board on possible actions to be taken to influence the development of European educational programmes with mobility components, including virtual and blended mobility.
Recent highlights
The following activities have been successfully completed:
Contribution to the joint publication of the report "Practices at Coimbra Group Universities in response to the COVID-19 – A Collective Reflection on the Present and Future of Higher Education in Europe".
Several discussions with European Commission on the new Erasmus+ Programme for the years 2021-2027.
Discussions on post-Brexit mobility and contribution to discussion on further development of cooperation with UK partners.
Sharing good practice in new circumstances – new ways of assuring safe and efficient mobility in the crisis period as well as in upcoming years.
Contribution to "ACA – What's new in Brussels" yearly conference with the topic: Expectations for the future (with regard to mobility and internationalization in general).
Sharing good practice on the implementation of Erasmus Without Paper.
Testing the online Learning Agreement between CG partners.
Current highlights refer to:
Sharing good practice on student/staff mobility due to prolonging pandemic situation and new Erasmus+ Programme 2021-2027.
Promoting mobility in new circumstances – new ways of assuring safe and efficient mobility in the upcoming years.
Promoting cooperation with UK partners.
Sharing good practices and implementation of policies for widening participation in mobility.
Benefiting from the CG project UNISAFE in better preparation to emergency situations.
Following the new Erasmus+ project schemes to develop joint activities favoring mobility between CG universities and its partners worldwide.
Ongoing/forthcoming activities:
CG Student Exchange Network as a tool for supporting post-Covid and post- Brexit CG student exchange. A large number of the member universities decided to participate in the Coimbra Group Student Exchange Network (SEN) which aims to promote and enhance an inner network exchange at all levels and academic disciplines. We aim at promoting mobilities among CG partners in order to maintain the exchange quota and quality, as well as prevent the drop due to covid-19 and Brexit. With regard to the current situation, we have to take in consideration new challenges which we are facing. Existing possibilities and problems are discussed during virtual meetings of the AEM WG.
The new Erasmus+ Programme for 2021-2027. The Programme offers a wide range of opportunities, but also some challenges. We intend to meet again the EC representatives to address all problematic issues. We also share good practice to support each other in the implementation of the Programme.
Implementation of Erasmus Without Paper (EWP) and promotion of "green" mobility. Contribution to 2nd CG Covid-19 survey.
Contact person at the CG Office: Catarina Moleiro (moleiro@coimbra-group.eu)