Siena signs Poitiers Declaration
27 October 2022
Siena signed today the Poitiers Declaration. The Mayor of Siena hosted the event at the astonishing Sala delle Lupe, at the Palazzo pubblico of the city. The Chair of the Executive Board Ludovic Thilly underlined the strategic importance of strong ties and collaboration between the University and the town before the formal signature between Rector Francesco Frati and Mayor Luigi De Mossi.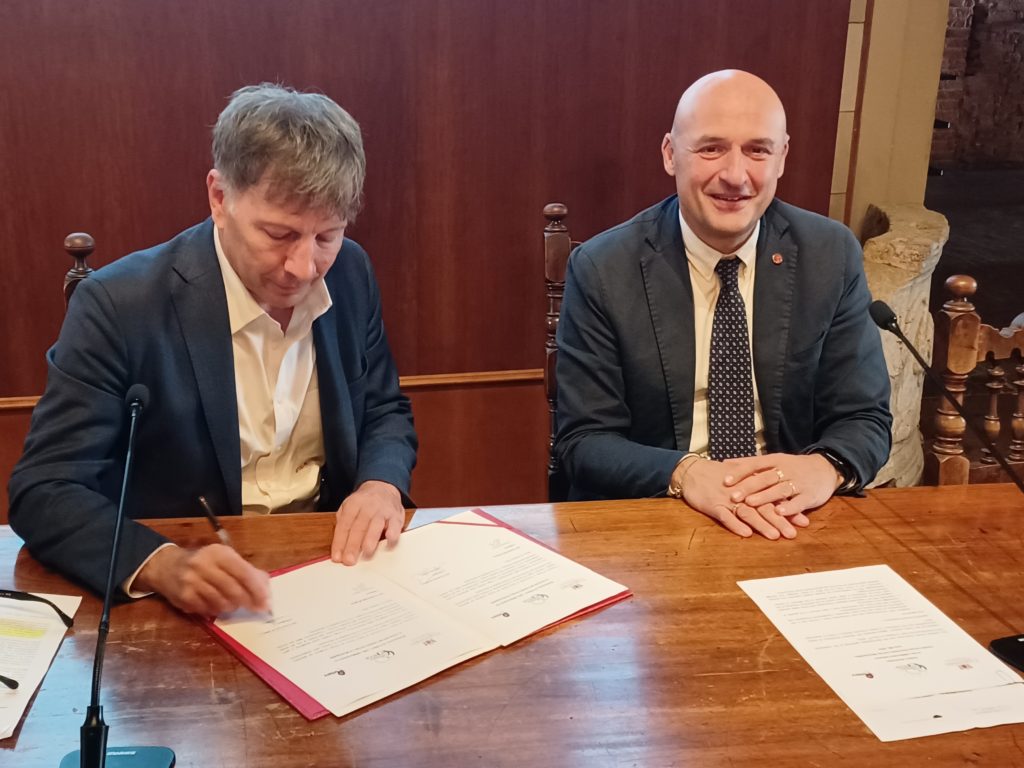 The ceremony took place during the Siena Seminar on Mobility, Civicness and Sustainability – the Future of European Campuses, the third initiative within the Coimbra Group (CG) Greening Mobility series, promoted by the Academic Exchange and Mobility Working Group. This series, initiated with the International Staff Training Week on Greening mobility of CG universities held in Kraków in May 2022, was followed by a session at the 32nd EAIE Annual 2022 conference in Barcelona on "Greening mobility: Coimbra Group developments towards sustainability in Europe".
The Poitiers Declaration was initiated during the Annual Conference in June 2016 in collaboration between Alain Claeys, Mayor of Poitiers and the Rector of the University of Poitiers, Yves Jean. The document reaffirms the central role that Universities play in the development of Cities, with Cities providing a fundamental framework, functioning as a catalyst for the development of Universities. Twenty eight out of the 41 Coimbra Group members have already signed the Declaration.