Poitiers Declaration – update
23 May 2018
We are delighted to announce that during this past month three new member universities signed the Poitiers Declaration together with the mayors of their cities. Leiden, Leuven and Granada are the new signatories to the Declaration, which was first presented at the conference "University and the City" in Poitiers on 9 June 2016.
This brings the number of signatories up to 29 (Universities) and 20 (Mayors). We would like to take this opportunity to encourage those amongst our member universities who have not yet signed the Declaration together with their Municipalities, to do so at their earliest convenience.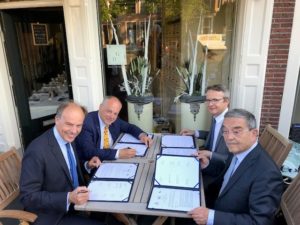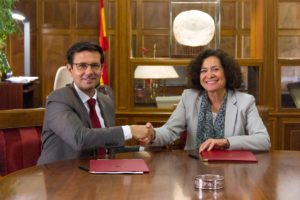 The Declaration reaffirms the central role of Universities in the development of Cities and the importance of Cities as catalysts for the development of Universities, and outlines a set of objectives and accompanying initiatives to be pursued in the coming years, including:
I.     Joint initiatives of local governance with other institutional and social actors of Cities and Universities.
II.     Sharing the benefits and impact of Research and Education with the broader regional, national and European stakeholders.
III.    Incentives to Knowledge and Culture-based entertainment events, as a positive element of University and City life and engagement with the broader public.
IV.    Internationalization of the activities of Universities and Cities.
V.     Support for the expansion of youth entrepreneurship directly linked to Research.
VI.    Development of policies to attract companies as well as medical, social and cultural services and activities.
VII.   Development of a joint University-City policy on protection, enhancement and guarantee of sustainability of University buildings.
VIII.  Development of welcoming and affordable residential policies.
IX.    Rethinking of public transport and urban mobility, with attention to the needs of the student population.
X.     Promotion of sport among students and all citizens, both as an amateur and professional activity, as well as a way to overcome disabilities.