International Seminar "The Built Heritage of Universities – use, re-use, hidden stories and aspects of conservation and interpretation"
15 November 2022
Report, Heritage Working Group
15 November 2022
The Coimbra Group Heritage Working Group (HER WG) held its annual autumn meeting this year at the University of Tartu.
At the centre of this HER WG gathering was the international seminar titled "The Built Heritage of Universities – use, re-use, hidden stories and aspects of conservation and interpretation", organized by Jaanika Anderson (University of Tartu) in cooperation with the HER WG.
Seven speakers from Coimbra Group Universities presented their specific approaches to the topic which is of special importance for universities between the poles of preserving and interpreting cultural heritage for the audience.
Two impressive contributions were done by Anu Ormisson-Lahe and Karoliina Kalda (both from the University of Tartu) who presented historical plans to show the depth of history linked to the buildings of the University of Tartu (Anu Ormisson-Lahe) and the current lighting project of the Cathedral of the University of Tartu (Karoliina Kalda).
The aspect of using buildings can also be stressed in terms of mass tourism, which Pedro Casaleiro (University of Coimbra) introduced with the example of the geophysical and astronomical observatory of the University of Coimbra. Giuliana Tomasella (University of Padua) reminded us of the various layers in the history of buildings with the example of Palazzo Bo in Padova.
Following on from the HER WG's meeting in Graz in 2018, Tina Podrepsek (University of Graz) reported on the modification of the university library building at the University of Graz by pointing out one of the underlying questions of use and re-use of university buildings. The contributions from the Universities of Krakow and Prague were connected to this approach. They provided impressive insights into the built heritage of the Jagellonian University, presented by Alicja Rafalska-Łasocha and Maciej Kluza (University of Krakow), while Markéta Křížová (Charles University in Prague) outlined the aspects of blessings and burdens of a glorious past.
The contributions to the seminar have confirmed that the built heritage of universities is of special meaning for the history of the institutions and play an important role in communicating the universities' cultural heritage.
Moreover, it was agreed that with the use of historical buildings as heritage sites, managing aspects of the communication of hidden stories and buildings' conservation are two linked issues which have to be considered by universities on a high level.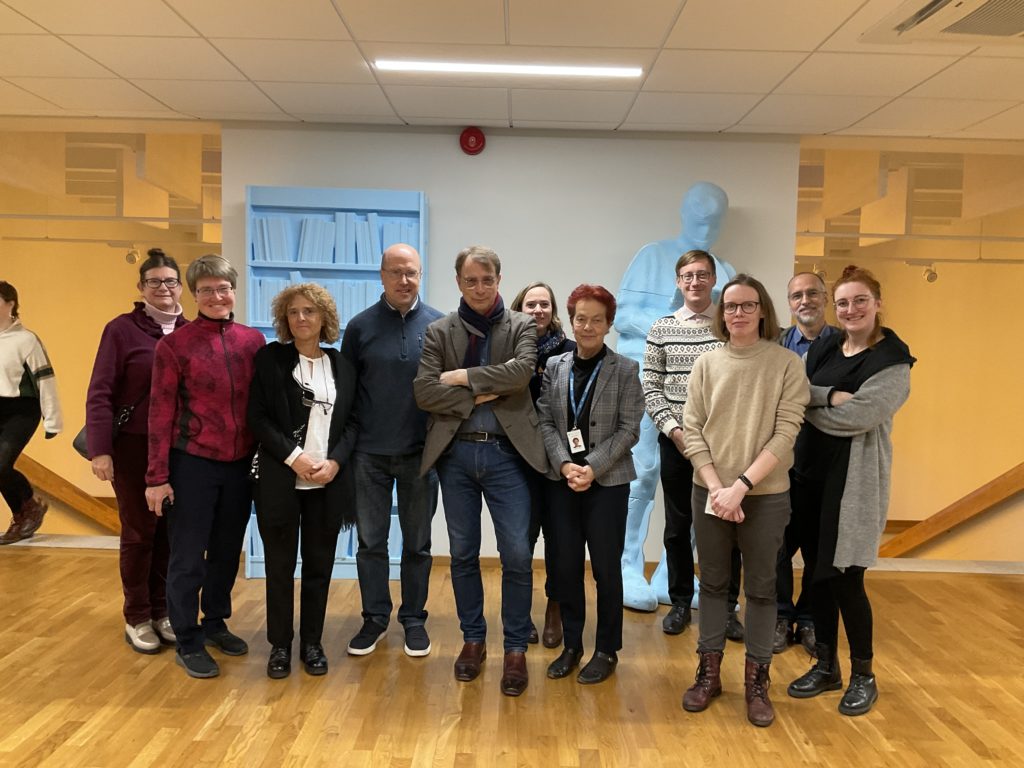 *****
The recording of the seminar is now available via this link: https://www.uttv.ee/naita?id=33777
The papers are considered to be published in the journal "Curiositas. Journal for general museology and object-centered research" (University of Graz).
This international seminar was framed by several guided tours through cultural heritage sites of the University of Tartu:
Useful links: