Equality & Diversity
Working Group
Chair: Annalisa Oboe
Professor of English and Postcolonial literatures (Department of Linguistic and Literary Studies) at the University of Padua, Italy, where she currently serves as Vice Rector for Cultural, Social and Gender Relations, as well as the Director of the 'Elena Cornaro' University Centre for gender studies and policies. Her research focuses on postcolonial theory and cultures, contemporary Anglophone literatures, women's writing, African and Black Atlantic narratives, postcolonial Italy. She is the founder and editor-in-chief of the online open-access scientific journal From the European South: a transdisciplinary journal of postcolonial humanities.
A complete list of academic publications is available at the RESEARCH Padua Archive.
Vice-Chair: Vera Sokolova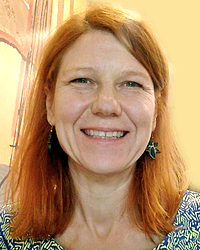 Associate Professor of History and the Head of Graduate Program in Gender Studies at Charles University, Prague, Czech Republic. She is a coordinator of the Gender 4EU+ network of the 4EU+ European University Alliance; a member of the Working Group for Equal Opportunities at Charles University; former member of the Committee for Sexual Minorities of the Government Council of the Czech Republic; and member of several editorial boards of academic journals and research boards of academic societies. She specializes in comparative history of gender and sexuality, stratified reproduction and reproductive technologies, collective memory and public space. She is the author of four books and numerous chapters and research articles, mostly in English.
Focus of Working Group 
Recent highlights
Current highlights refer to:
Ongoing/forthcoming activities:
Contact person at the CG Office: Emmanuelle Gardan (gardan@coimbra-group.eu)