Doctoral Studies
Working Group
Chair: Gunda Huskobla

Gunda Huskobla is Managing Director of the Graduate Academy of Friedrich Schiller University Jena in Germany. Her concern is to enhance and effectively secure the quality of doctoral education in order to provide young researchers with the best possible qualifications for future assignments both within and outside academia. Her background is in business administration. She holds a PhD in Economics and did research on organisational development and change in the field of strategic management. She has been a member of the Coimbra Group Working Group on Doctoral Studies since 2011.
Vice-Chair: Adriana Zait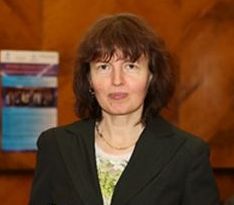 Adriana ZAIŢ is professor and director of the Doctoral School of Economics and Business Administration from University Alexandru Ioan Cuza Iasi, Romania. She holds a PhD in econometrics and teaches business research methods, intercultural management, services marketing and public relations. As PhD theses coordinator in Marketing, she supervised 29 doctoral students from 2007 to the present, and has been member in more than 30 doctoral coordination commissions. Her main interests are in ensuring an interdisciplinary and intercultural education for doctoral students, in a research environment in quest of a better adaptation to the complexity, volatility and incertitude of our world.
Focus of Working Group
Doctoral Studies constitute a key activity and major priority for multi-disciplinary research universities and represent one of the most important contributions of universities to the development of societies, requiring creative and collaborative approaches by universities. Substantial reform of doctoral studies has taken place across Europe over recent years, and the challenges of implementation and consolidation are central to the strategies of universities.
The main remit of the working group is on an exchange of information, sharing of best and innovative practice and joint activities of Coimbra Group Universities in the organisation of doctoral studies and of early research careers. In this context, Coimbra Group Universities aim at increasing their participation in European research and education projects. At the same time, the expertise of the working group members is an excellent basis for possible contributions of the Coimbra Group to European policy-making relating to doctoral studies and early research careers.
Priorities for 2022-2025
Interdisciplinarity in doctoral research
International collaboration and mobility in doctoral research
Science Communication
Doctoral Supervision
Participation in research and education projects
Recent highlights
Analysis and discussion of the effects of the Covid-19 crisis on doctoral education (which culminated in the drafting of the section on doctoral studies in the second Coimbra Group Covid-19 report).
Survey on interdisciplinary attitudes.
Contribution to projects (e.g. SHAPE-ID, E-NOTE) and European policy-making (e.g. reform of research assessment, European Competence Framework for Researchers).
Ongoing/forthcoming activities
Ongoing activities of the Working Group are the involvement in and monitoring of the annual Coimbra Group 3MT competition, publication and outreach of non-finished work streams, inter-working group collaborations as well as a continuous best-practice exchange of the working group members. There is a set of activities for each above-mentioned priority:
Interdisciplinarity in doctoral research: One of the proposed research principles according to Horizon Europe is to foster cross-disciplinary and cross-sectoral innovation. Yet, interdisciplinary research is challenging in multiple respects (e.g. department structures, lacking opportunities to network with other doctoral researchers, possible disadvantages for academic career paths, organisation of supervisory committees, disciplinary reviewing panels at funding agencies and journals etc.). The working group plans to address the challenges of promoting interdisciplinarity in doctoral research and to identify possible solutions (e.g. by looking at existing interdisciplinary programmes and specific support structures). The next step is setting up a report with findings from a survey on interdisciplinary attitudes.
International collaboration and mobility in doctoral research: The PhD phase is highly international. In the spectrum of short-term mobility, research stays abroad constitute an asset both for research and career perspectives of early-stage researchers. The rise of strategic university consortia (e.g. European University Alliances) has increased the opportunities for internationalisation through mobility of doctoral researchers. As a first step, the working group plans a mapping exercise on the characteristics of doctoral education at the Coimbra Group member universities. Then, the working group will revisit and possibly update a Coimbra Group template for cotutelle agreements and will have a look at the reasoning for joint degrees, matching of expectations as well as initiatives to increase joint degrees.
Science Communication: The past years showed the importance of science communication. Early-stage researchers should know about it and be trained in communicating with a non-specialist audience. One example is the well-established 3MT (3-Minute Thesis) Competition of the Coimbra Group. In 2017, the DS working group initiated the first Coimbra Group-wide 3MT competition, which has been held annually ever since. It is a research communication competition, which requires doctoral researchers to effectively explain their research to a non-specialist audience in three minutes with only one slide. Within the Coimbra Group, the competition draws a lively picture of the variety and capability of doctoral research at the member universities. The Working Group would like to build on this and look closer at the aims, tools and visibility of outreach activities.
Doctoral Supervision: Both the PhD awarding institutions and the supervisors themselves bear responsibility for ensuring adequate support. Following workshops on good doctoral supervision, work commences on a publication. The paper collates existing resources from the CG members with the aim of determining a set of universal recommendations on how to support good doctoral supervision as well as highlighting a broad range of promising institutional practices. Additionally, the Working Group provides input to the work stream on doctoral supervision of the Erasmus+ Project "European Network on Teaching Excellence (e-NOTE)".
Participation in research and education projects: The working group is actively involved in research and education projects with focus on doctoral education. Currently, it delivers thematic input and expertise to the Erasmus+ Project "European Network on Teaching Excellence (e-NOTE)" and the Horizon 2020 project "Shaping Interdisciplinary Practices in Europe (SHAPE-ID)".
Contact person at the CG Office: Benjamín Martínez Sanchis (martinez@coimbra-group.eu)